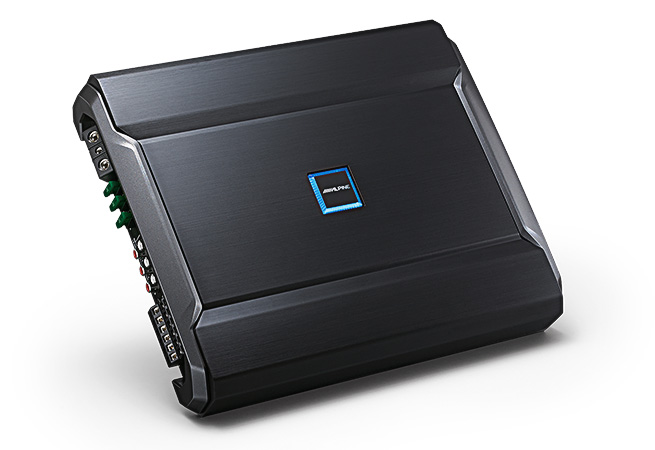 Hear the subtle details you've been missing in your music. The R-A90S maintains an extremely low phase shift throughout the music spectrum, which minimizes audible imperfections in your music and allows your music to stay faithful to the original recording. With a hi-resolution frequency response, the R-A90S can reproduce sound with incredible accuracy that stays true to the artist's intention.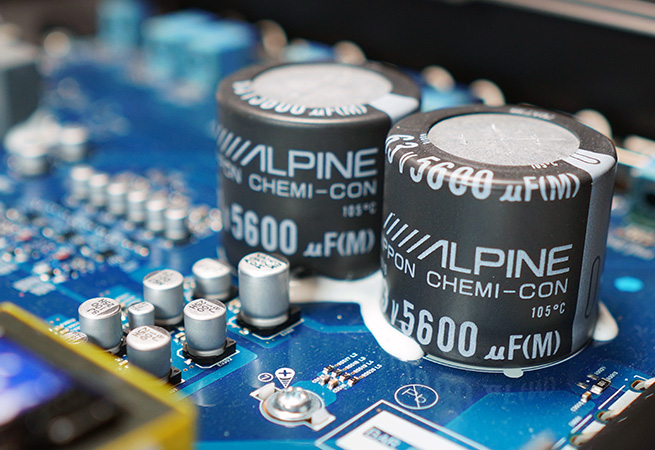 Using custom Alpine internal components originally launched in Alpine's premium X-Series amplifiers, the R-A90S has dual "Sierra" post-filter feedback loops that correct signal distortion by making the output as close as possible to the original input for accurate sound reproduction.
For the best possible sound experience, use the built-in bandpass, high pass, or low pass filter to individually power each component in your sound system and assign frequency bands for accurate and reliable sound reproduction.
The R-A90S has input capability to add an optional RUX-KNOB.2 Remote Bass Control Knob (sold separately). The remote bass knob controls the bass in your subwoofer by adjusting the gain on your amplifier for quick bass adjustments when needed.
Alpine's R-Series line of speakers, subwoofers, and amplifiers have a heritage of sound quality that can be heard from a block away. The R-A90S is tuned to emphasize the characteristics of the R-Series speakers and subwoofers for a legendary R-Series experience.